SPEAKERS AT THE 2021 CONFERENCE ON LAND POLICY IN AFRICA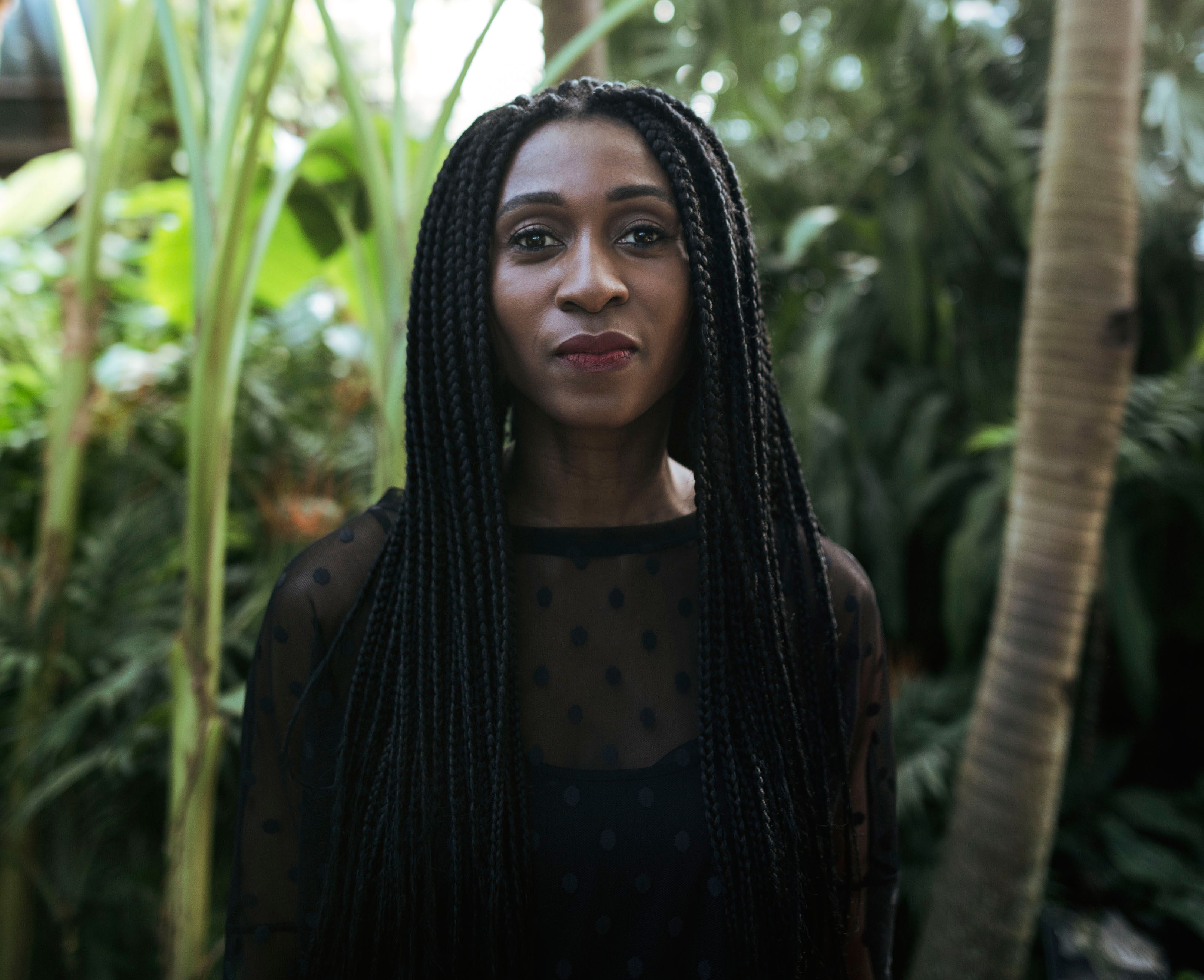 Dr. Ainehi Edoro-Glines
Show Bio
Dr. Ainehi Edoro-Glines
---
Ainehi Edoro-Glines is an Assistant Professor of English with a joint appointment in the African Cultural Studies Department at the University of Wisconsin-Madison where she teaches and does research on African literature, political theory, and literature in social media.
Edoro is the founder and Editor of Brittle Paper, a leading online platform dedicated to African writing and literary culture. Her current book project is titled "Forest Imaginaries: How African Novels Think."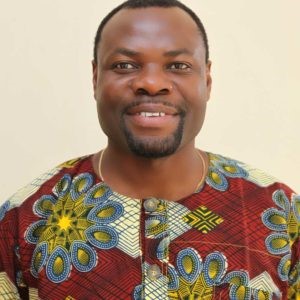 Dr. Remy Sietchiping
Show Bio
Dr. Remy Sietchiping
---
Dr. Remy Sietchiping is the Chief of Policy, Legislation, and Governance Section within the Urban Practices Branch of UN-Habitat.
He is currently overseeing the development of strategic programmes of UN-Habitat including National Urban Policy, legislation, governance, urban-rural linkages, smart cities, metropolitan management. He has coordinated global, regional, and country projects and programmes for UN-Habitat in Africa, Asia, and Latin America. He had previously worked on Land, climate change, urban and territorial planning.
Dr. Sietchiping has over 25 years of working experience in the UN system (UNECA and UN-Habitat), academia, private and public sector, and NGOs in Australia, Cameroon, Ethiopia, Jamaica, and worldwide. He holds a Ph.D. in Geography from the University of Melbourne, Australia.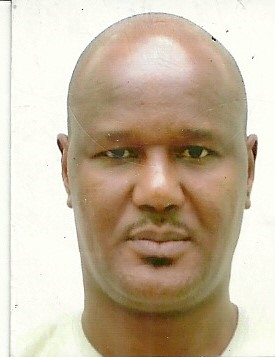 Dr. Cheikh Oumar
Show Bio
Dr. Cheikh Oumar
---
Cheikh Oumar BA is PhD Socio-Anthropologist. He is the Executive Director of IPAR (www.ipar.sn), a West-African Think Tank focusing on policy research in agriculture and the rural economy specialized in land tenure and natural resources management, agriculture performance, employment demographics and migration, public policy.
He is also the Scientific coordinator of the Senegal team for the Rural Development Study program financed by the World Bank, the French Cooperation, and the International Fund for Agricultural Development (IFAD) on the implications of structural adjustment on agriculture and rural areas in Senegal.
He has coordinated a regional study on 4 countries (Mali, Gambia, Mauritania, and Senegal) on Voluntary Guidelines and organized four national workshops for lawmakers (Members of Parliament) in these countries. He has also coordinated the study on Land Governance Assessment framework (LGAF), World Bank (Participated in World Bank annual meetings in 2012, 2013, 2014)
In 2012, He was a member of National commission of Land Reform in Senegal. He was a member of several networks such as "Gender in Action network, France", the Euro-African Association for Development Anthropology (APAD)
In the last 5 years, he has coordinated: West Africa studies on Large scale Land-Based Investments in Africa (LSLBI)-LPI West African Economic and Monetary Union Studies on the Rural Land Markets in West Africa: Ivory Coast, Benin, Burkina Faso, and Senegal. he is also a Scientific Member of CLPA 2021.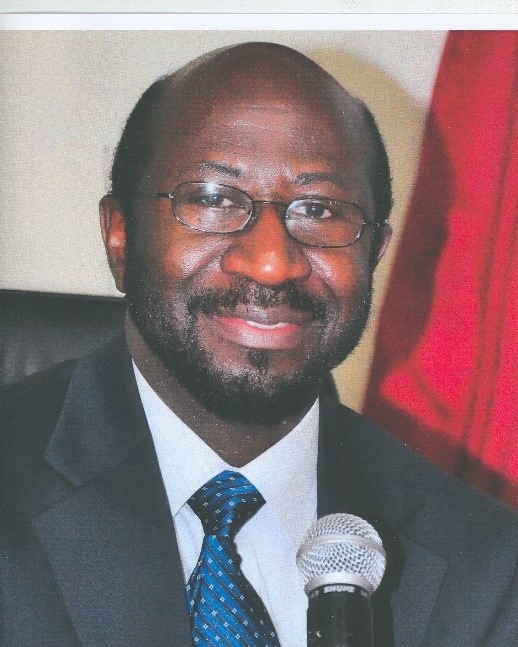 Dr. Rexford A. Ahene
Show Bio
Dr. Rexford A. Ahene
---
Dr. Rexford A. Ahene is a professor of economics and policy studies, with more than 30 years of experience as a consultant and technical advisor for the World Bank, FAO, AfDB, and the United Nations Development Program. Dr. Ahene's research focuses on land policy and land administration reforms and analysis of land markets in Africa.
He was the principal author of the Land Policy of Tanzania in 1995 and the Malawi National Land Policy of 2000; supervised the design and development of the Uganda Land Information System 2008-2013 and the principal editor of the VGGT compliant Sierra Leone National Land Policy, 2015. He has published books, numerous articles in professional journals and serves on several editorial boards. He is a member of the American Economic Association, African Studies Association, National Tax Association, and an affiliate member of the Lincoln Institute for Land Policy Studies.
Dr. Ahene received his master's and Ph.D. from the University of Wisconsin, Madison, and continues to provide technical advice for designing and implementing land policy and land administration reform programs.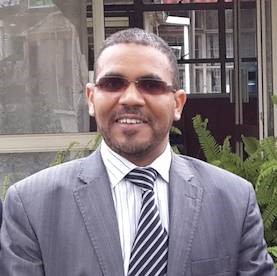 Dr. Moha EL-Ayachi
Show Bio
Dr. Moha El-Ayachi
---
Engineer, Doctor, and Professor, Land Surveying and Geodetic Sciences Moha EL-AYACHI graduated as a Surveying Engineer from the Institute of Agronomy and Veterinary Medicine (IAV Hassan II) in 1995. Ph.D. on Land and Cadastral Information Management in a Joint Supervision program of the University of Minnesota, USA and Institute of Agronomy and Veterinary Medicine Hassan II, Morocco
He is a consultant Educator and Trainer in Land governance enhancement using the GNSS / GIS and Artificial Intelligence.
He is also the Coordinator of the Network of Excellence on Land Governance in North Africa, Head of the Master's degree in Geospatial Sciences and Land Governance, Editor-in-Chief of the African Journal on Land Policy and Geospatial Sciences (e.ISSN :2657-2664) and Publisher of the NELGA-Newsletter in North Africa (e.ISSN : 2665-7538).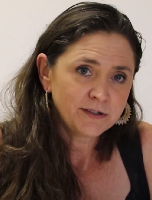 Prof. Ruth Hall
Show Bio
Prof. Ruth Hall
---
Professor Ruth Hall holds the South African Research Chair in Poverty, Land and Agrarian Studies, which is funded by the National Research Foundation. The Chair is located at the Institute for Poverty, Land and Agrarian Studies (PLAAS) at the University of the Western Cape in Cape Town, South Africa.
Ruth is currently leading a three-country study on the impacts of COVID-19 regulatory and mitigation responses on African food systems – in Ghana, South Africa, and Tanzania, supported by the International Development Research Centre (IDRC).
Her SARChI five-year research programme (2020-2024) on dynamics of agrarian change and rural transformations in Africa is organized around four themes: the political economy of redistributive land reforms; land commodification, governance and tenure; smallholder farming, accumulation and changing agro-food systems; and agrarian politics, labor, and crises of social reproduction.
She has published several books, including Africa's Land Rush: Livelihoods and Agrarian Change and Another Countryside? Policy Options for Land and Agrarian Reform in South Africa. She is a co-founder of the Land Deal Politics Initiative, the BRICS Initiative in Critical Agrarian Studies, and the Emancipatory Rural Politics Initiative.
She is a founding member of the Network of Excellence on Land Governance in Africa (NELGA) and leads training courses for policymakers and professionals on the political economy of land governance in Africa. Ruth also served as a member of President Cyril Ramaphosa's Advisory Panel on Land Reform.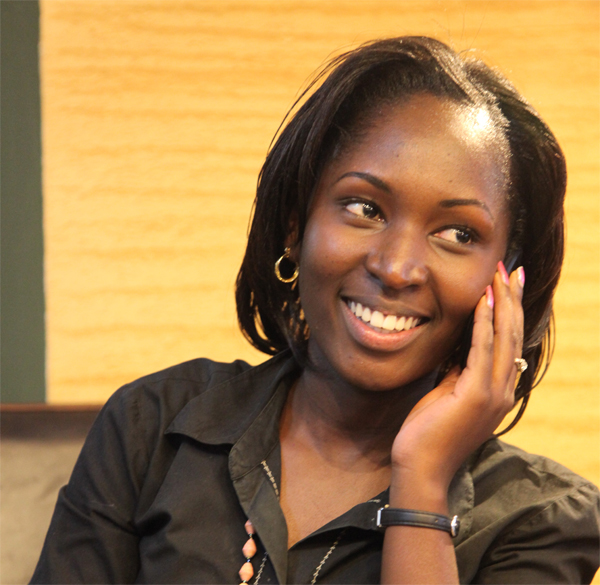 Eileen Wakesho Mwagae
Show Bio
Eileen Wakesho Mwagae
---
Eileen Wakesho Mwagae is a land and property rights practitioner with keen interest on women's land rights. She currently serves as Namati's advisor for the Community Land Protection Programme, a programme that seeks to strengthen land tenure rights for indigenous communities. Eileen previously served as Oxfam International women's land rights Advisor, worked with Kenya Land Alliance, Development Policy Management Forum (DPMF) and Kenya Institute for Public Policy, Research and Analysis (KIPPRA) focusing on women land rights, land governance and land and conflicts.
She has co-authored a peer-reviewed book on informal justice mechanisms and formal courts in Kenya and Engagement with Local Communities: Land and Conflict. She holds a master's degree from the University of Nairobi. She has published numerous articles on women's rights to property and community land protection. She is alumni of Political economy on Land Governance in Africa progrmme, Landesa's Women Land Rights Visiting Professionals Program in Seattle Washington, and Sydney's Law School Gender and Transitional Justice Fellowship.